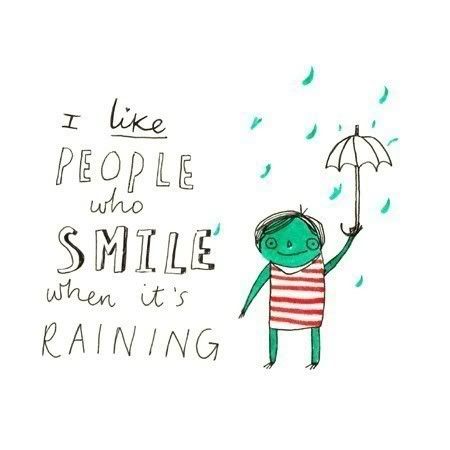 Life is not about waiting for the storm to pass, it's about learning to dance in the rain.

I'll admit I've had a rough last few weeks. There's been some disappointment in people, there's been lots of fear, there's been some anger and there's been non stop work on my plate. I've learned a lot about myself and with the strength of my mom, I know that life is about dancing in the rain. Life will throw you curve balls, but it's how you handle them and what you learn from them that matter the most.
It's hard to focus on positive things when you're going through a tough time, but let me tell you that is the key thing to do. I have a ton of amazing things happening in my life right now and in the next few weeks - I couldn't be more excited and couldn't be prouder. I also have incredible friends and family by my side. Those are the things we need to hold on to and focus on while trying to let go of the rest.