I wanted to add a vintage touch to my new art wall so I decided to incorporate vintage wood spools in an art piece. This project is super quick and you can pick any shape you want to make it fit in with your décor.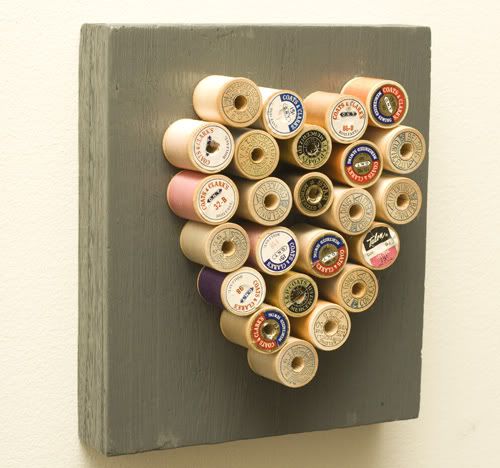 What you'll need:
Wood spools – I found mine on Ebay
A scrap piece of wood
Paint (optional)
Glue gun
1. Paint the piece of wood and set aside to dry. Alternatively you can leave the wood bare.
2. Decide on the shape you want to create. I decided to go with a heart shape so I placed the spools on the piece of wood and played around with the shape until I was happy.
3. Glue each spool in place.