I love cooking and baking but somehow the time this year slipped away and I didn't get to test out as many new recipes as I would have liked. My goal for 2012 is to get in the kitchen more often and start trying out some new food ideas. Stay tuned, but in the meantime here is a round up of the most popular recipes I did in 2011.
Have a fabulous time ringing in the New Year. I'm off to a cottage with my boys to meet up with a bunch of friends. See you in 2012! xo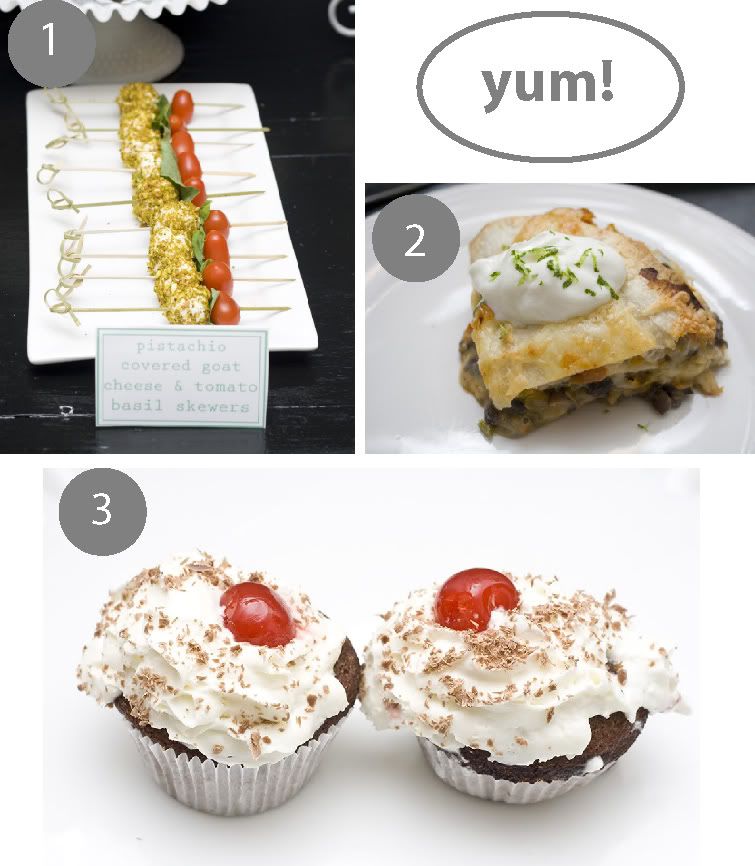 1.
pistachio covered goat cheese & tomato basil skewers
| 2.
Mexican Tortilla Stack
| 3.
Black Forest Cupcakes