My weekend was full of packing and running errands for the big move on Tuesday, but I was able to squeeze in some fun on Friday by going to IDS. I unfortunately didn't run into any of my blogger friends, but I did manage to see a ton of eye candy and feel completely inspired.
Here are my favourite parts of IDS 2011:
Style at Home
booth designed by the fabulous
Margot Austin
: The colours were vivid, the details were incredible (hello paint can light fixture) and the styling was bang on.
Alx Raw:
This booth was amazing (I wish I took more pictures of it). I loved the raw industrial feel to the space. All the wood was supplied by
Canadian Salvaged Timber.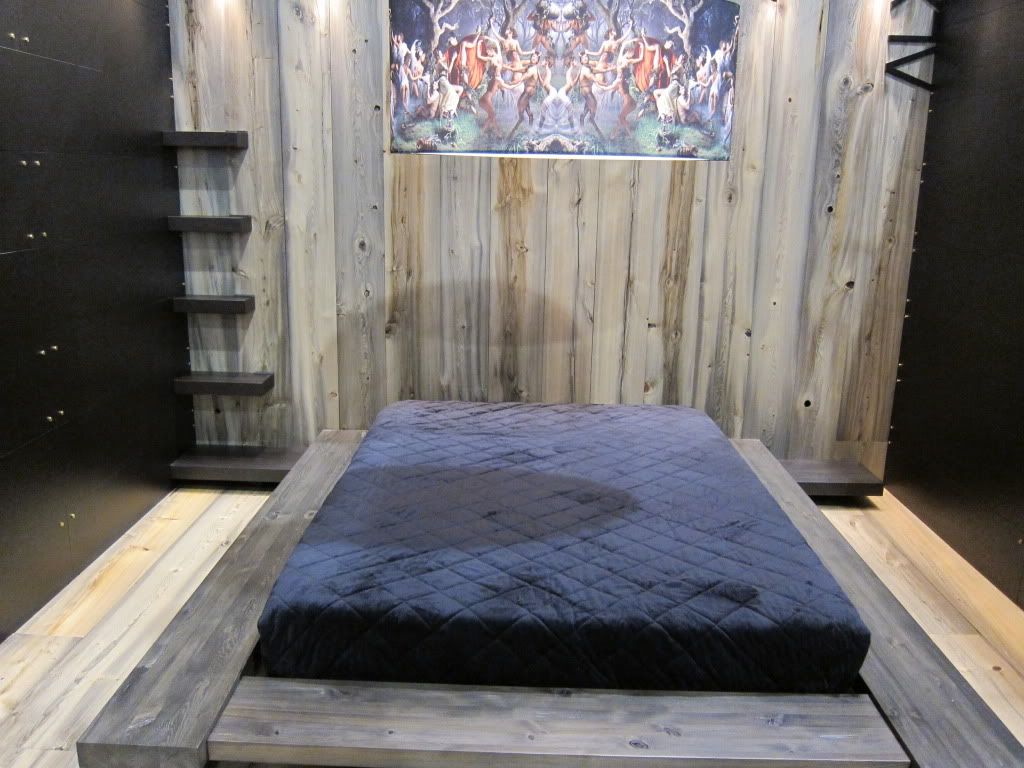 I'm not sure what booth this was but I loved the whimsical feel to this kitchen.
Elte
: Stunning tapestry.
Sibling Revelry:
David
& Glenn Dixon: Their space was glamourous, sophisticated and gorgeous, but my favourite part of it were the origami cranes that covered the entire ceiling which was the inspiration behind the whole space.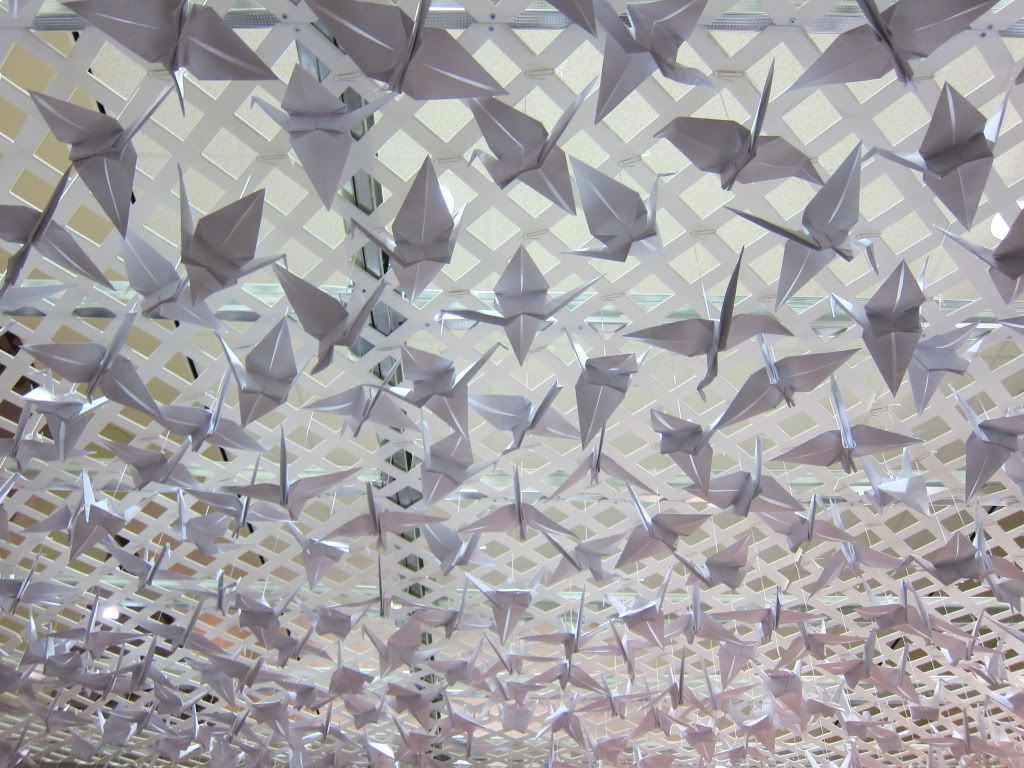 Jason & Lars Dressler:
This space was the most 'me' out of all of them but it was hard to capture the details of it because of the open walls. The walls were filled with salvaged wood shelving and boxes. The space was filled with cool pieces such as Brothers Dressler's famous chairs and other quirky details.
Sarah
&
Theo
Richardson: The duo actually designed three separate spaces all of which were incredible, but this one below was my favourite of the three. I loved the red accents, all the amazing the vintage pieces and the mixed upholstered fabric on the end chairs.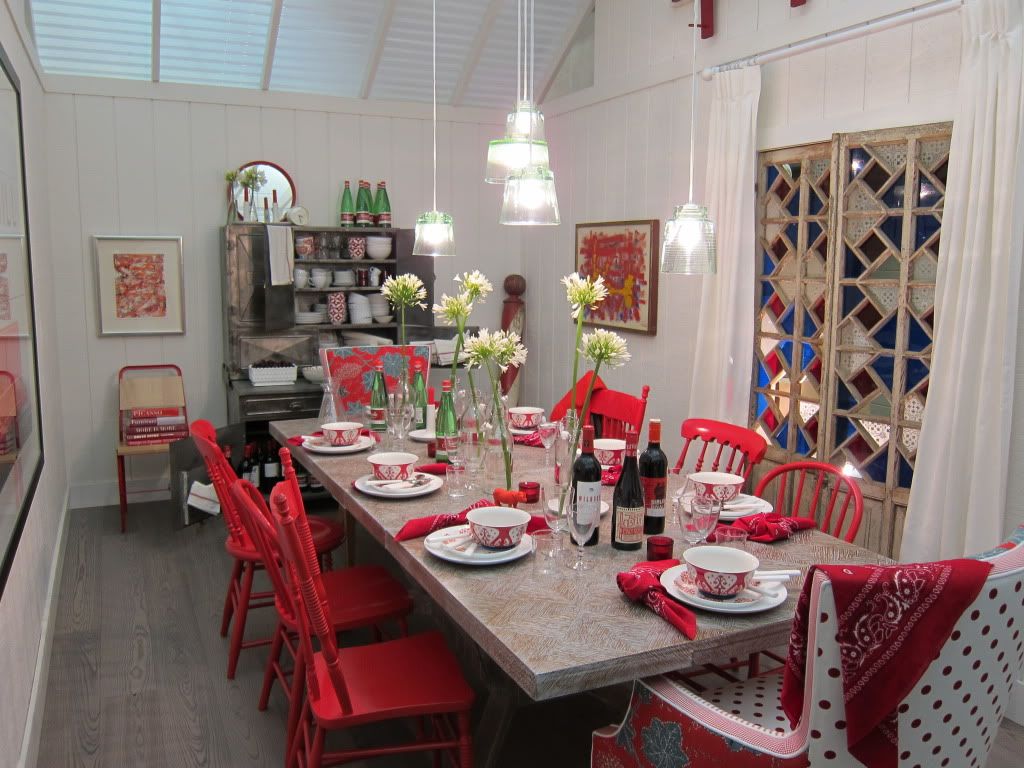 Due to the move, I won't be posting as frequent as I normally do this week, but I will try to do at least one post a day. Tomorrow's post will include more IDS coverage and will include my designer crushes from Studio North & Prototype.
Happy Monday!