There's nothing like a little handmade touch when it comes to tree ornaments! Have you made any ornaments this year?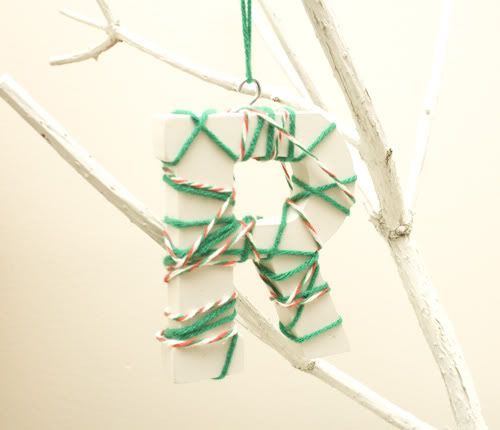 What you'll need:
yarn in at least 2 different colours
small wood letter (mine is 4.5" tall)
screw hook
tape or hot glue
1. Wrap the yarn around the wood letter twisting in all different directions. Secure the loose ends with tape or hot glue.
2. Twist the screw hook into the top of the wood letter. Loop yarn through the hook and hang on the tree.