I needed something festive in my apartment so I decided to make a wreath using newspaper. It seriously was a super easy project and cost next to nothing!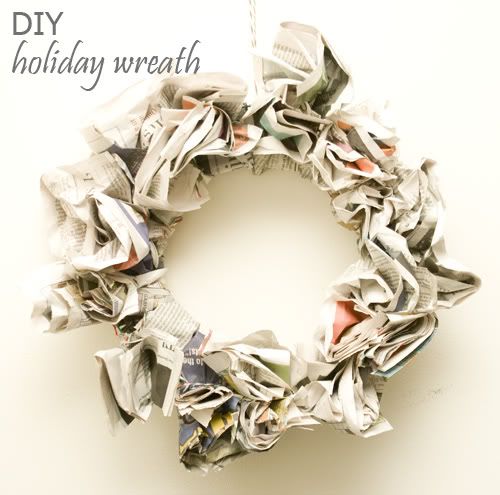 Supplies:
wreath base
newspaper
scissors
string
1. My wreath base is 12" in diameter so I quartered each newspaper page (the full page with the fold). Next, stack 3 pieces of the cut newspaper together, fold in half and scrunch it up.
2. Wrap the folded and scrunched pile around the wreath base and tie tightly with string.
3. Repeat step 2 until the entire wreath base is covered with newspaper.