Last week I was invited to tour the holiday sets of three CBC shows and had an absolute blast (and ate some delicious food!). I met with
In the Kitchen's Stefano Faita
,
Best Recipes Ever's Kary Osmond
and with
Steven & Chris
.
Visiting the
Steven and Chris
set was last on the tour and a full table of food and cocktails were waiting for us - needless to say I was in pure heaven. All the recipes for their full holiday dinner will be up on
their website
this week and I really recommend trying them out - especially the beef wellington. As you know I'm a total DIY whore so Steven took me around the set showing me all of his DIY projects. He is one creative dude!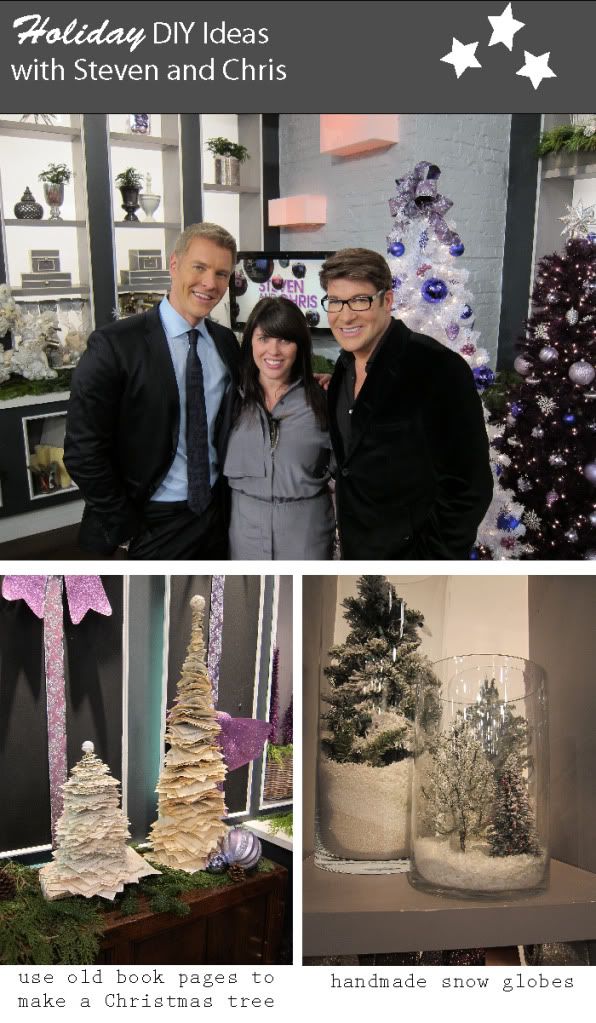 Up this afternoon are amazing recipes from In the Kitchen and Best Recipes Ever!!
ps. And yes I was wearing heels in that picture with Steven and Chris - I'm a tad bit on the short side.