I love adding a little sparkle and a punch of colour to my holiday décor. This holiday garland can be customize to fit in with any holiday theme and can be used in a variety of different ways.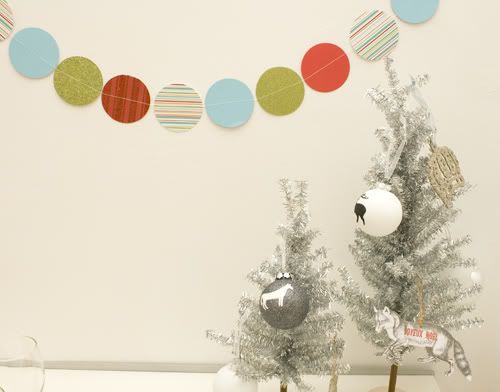 What you'll need:
Coloured paper
Large circle craft punch
Sewing machine
1. Use the craft punch to make large circles with your paper.
2. Sew a straight line along one of the circles. Keep feeding circles through the machine so that they are all attached and there is one continuous line through all the circles.
*This garland can be used on a Christmas tree, vertically hung in the window in a series of them or draped along a buffet or dessert table.