I love a rustic touch around the holiday season. It gives your holiday décor a sense of tradition and hominess. Group these birch tea light candle holders together to make a centre piece to add a special touch to your holiday table!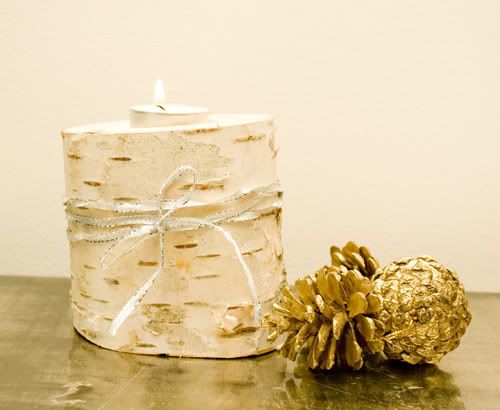 What you'll need:
Birch tree branches – about 4 inches in diameter
Saw
Drill with a hole saw bit
Chisel (or alternatively you can use a hammer and a flat head screw driver}
Tea lights
Twine
1. Cut your branches to size.
2. Use the drill with the hole saw bit to cut out a large hole in the centre of the branch.
3. Chisel out the centre of the circle so that it is hollow.
4. Bundle the branches together and wrap twine around the bundle.