I previewed
PC's
holiday collection a few months ago and I got pretty excited about a few of the products in the line. Here are my favs:
Tree Cookie Cutter Set $9
I love how unique this is and how you can make any cookie you want with it. I think it would work really well with gingerbread or sugar cookies.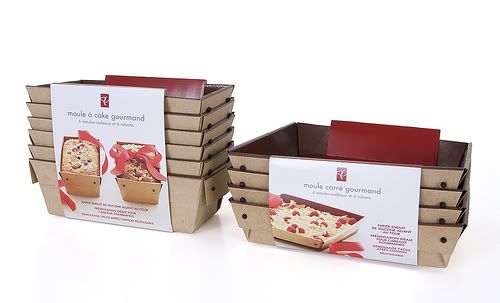 Gift Loaf Baking Pans (in a set of 4 or 6) $10

I'm in love with this product! I absolutely love giving baked goods as a gift and these disposable loaf pans are the perfect way to present your gift. I imagine wrapping the pan up in cellophane and tying twine around it with a cute gift card with the recipe.
Mini Cupcake Maker $19

I think this is just adorable and would make a great gift item!