As you all know - I love dessert! Well I love all food, but I do have a weakness for my sweets. To get in the holiday spirit, I lined up some of my favourite Bloggers to share their holiday dessert recipes with you over the next few weeks.
First up in my December holiday dessert recipe swap series are these rosemary shortbread cookies I made (found
here
). They're sweet AND savory which I love!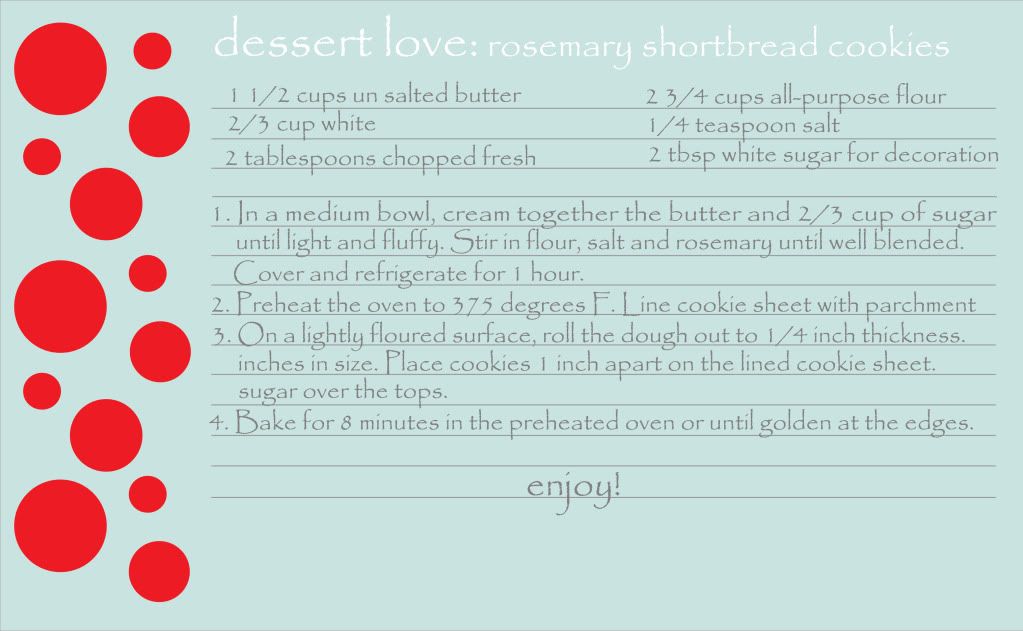 I think homemade baked goods make a great gift idea - they're thoughtful and delicious! Have fun with the packaging. Here I had a plain white box that I stamped with 'joy' to add some holiday cheer. I wrapped the box with pieces of burlap that actually had that stitching on it (it was the end of the roll, but you could easily sew a stitch line on a piece of fabric yourself). Next, to make the bow, I made an X with 2 small rectangle pieces of the burlap and wrapped the ribbon around the centre and pulled tightly. Voila!