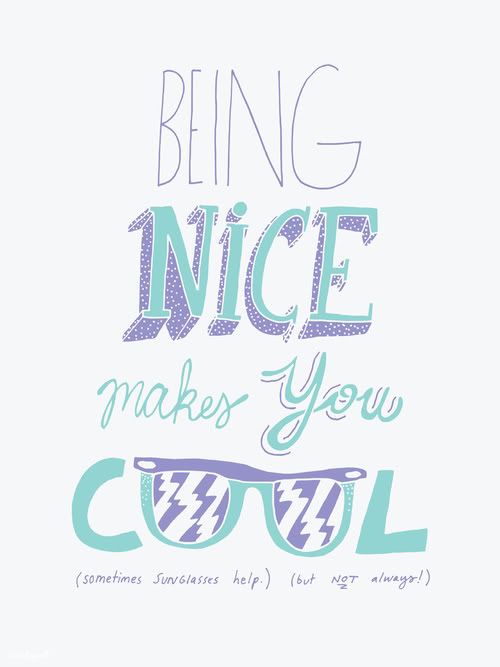 I hope you had a great weekend! My weekend was busy, but it was a good mix of work, fun and family time. My younger brother (5 years younger than me) stopped by Friday night and we gobbled up a bottle of champagne and tons of poutine - we're a class act. Saturday Steve and I went to Wonderland which is Canada's largest amusement park. We had a blast but I guess old age is kicking in because I was absolutely pooped from all the rides and was in bed before 10 pm! We went to dinner at my parent's on Sunday for Thanksgiving dinner where we stuffed our faces with tons of delicious food. And Monday was spent working and catching up on things around the house. All in all a great weekend - long weekends are the best!
PS. LOVE this print from
Urban Outfitters
. Everyone needs a reminder every now and then to be nice!