I'm a huge sucker for super soft basics so when I found out there was going to be a whole store dedicated to my favourite basics collection, I was thrilled!
Shared
, a Toronto based/made line known for their organic basics in which 50% of all proceeds go to charity, opened it's first Canadian retail location on September 19th. It's a small space (only 350 sq ft), but designed with lots of impact! The 'Industrial Candianna' vibe throughout the store is evident from the gorgeous antiques, to the reclaimed wood walls, to the cool fixtures, to the decoupage cut-outs of old magazines on the floor. Even the hangers which were custom made are amazing!
Once I got over how cool the space looked, I focused on what I do best...shopping! I already own a few of
Shared's
boyfriend tees (an oversized scoop neck pocket tee), but I picked up a few more. After all you can never have too many basic tees and I needed some of the new fall colours (obviously). The fleece cardi and hoody are the perfect cozy pieces for our cold winters and the basic racer back tanks are great for layering. And don't worry boys because there's a great selection for you too. The graphic tee, henley and fleece raglan are must haves for every guy's wardrobe!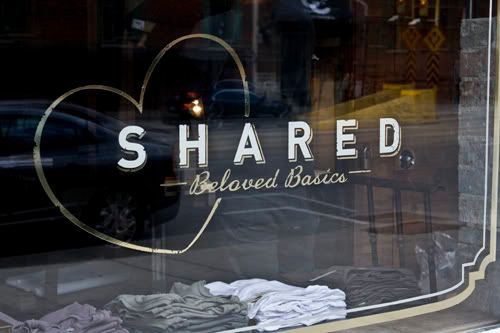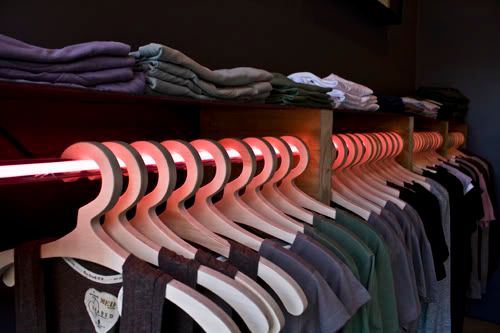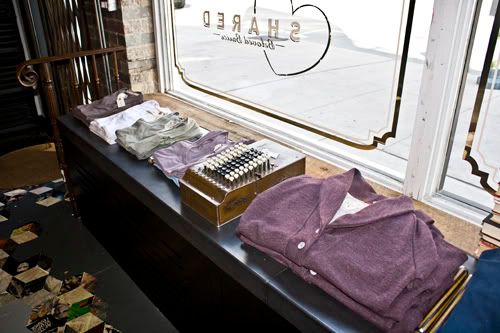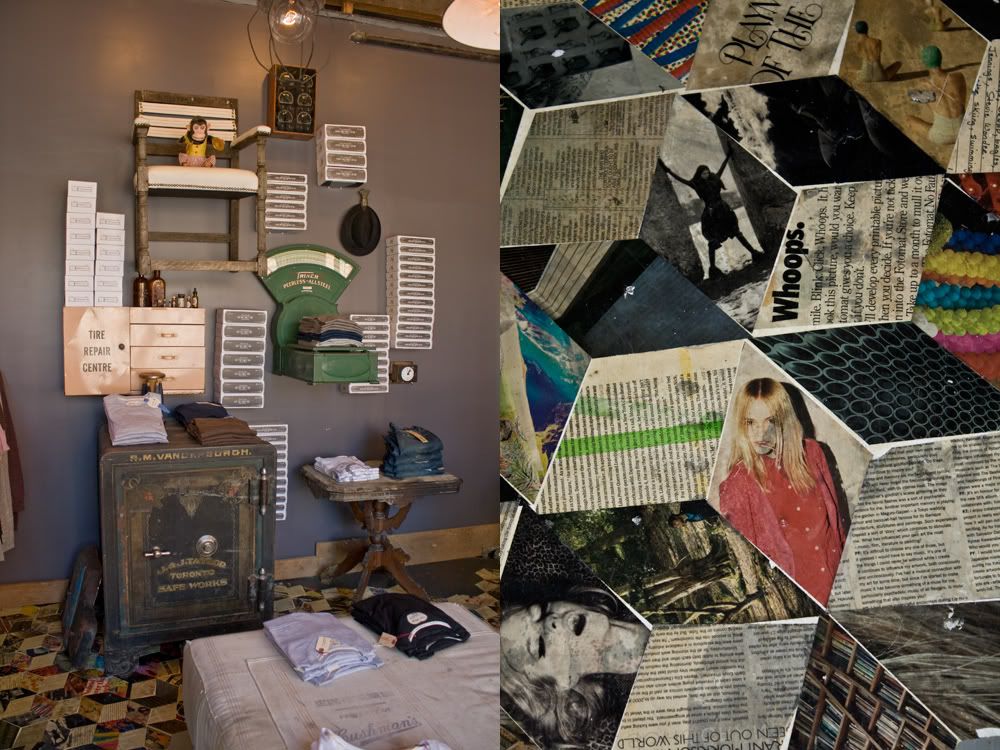 Shared
82A Bathurst Street, Toronto ON
647.348.3374
www.weshared.com